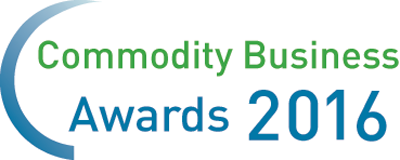 Rewarding Talent and Excellence in Commodity Markets
Voting for the 2016 global Commodity Business Awards is now closed. These awards are open to companies working across the commodity complex including: Commodity Trading, Risk Management & Portfolio Management; Commodity Market Development; and Commodity Transactions Management.
Contact:
The Commodity Business Awards were adjudicated by Commodities Now and numerous market specialists. All correspondence associated with these awards should be addressed to: Guy Isherwood, Publisher/Editor, Commodities Now. Full information on the awards and the awards process is available HERE
All information in relation to these Commodity Business Awards is protected.