Rewarding Talent and Excellence in Commodity Markets
The 2015 global Commodity Business Awards have been announced at a special ceremony at the Savoy Hotel, London. Hosted by Commodities Now magazine, the awards were presented by a variety of commodity market dignitaries and celebrated British comedian Hal Cruttenden.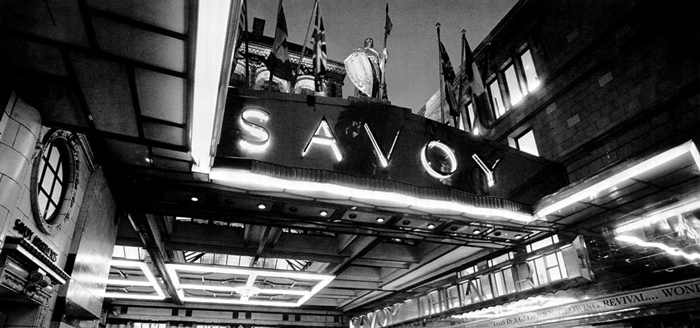 Award Winners 2015
Commodity Trading, Risk Management & Portfolio Management –
Rewarding Excellence in:
Energy Markets:GDF SUEZ Trading
Industrial Metals: INTL FCStone
Precious Metals:HSBC
Agricultural & Softs Markets:Macquarie Bank
Emission Markets:Sindicatum Sustainable Resources
Renewable Energy:Bloomberg New Energy Finance
Traded Commodity Markets (across all products):Macquarie Bank
Commodity Market Development –
Rewarding Excellence in:
Risk Exposure Mitigation:TriOptima
Finance & Structured Products: BNP Paribas
Market Policy & Advisory:Sapient Global Markets
CTRM Software:Allegro Development Corporation
Data Management: DataGenic
Commodity Logistics:Brady plc
Trading & Operations Management:Trayport
Commodities, Legal:Clyde & Co
Commodity Transactions Management – Announcing:
Commodity Deal of the Year 2015
Morgan Stanley Commodities Group, Gulf Power, First Reserve, and Apex Clean Energy:
The Kingfisher Wind Project
Commodity Broker of the Year 2015
ICAP
Commodity Exchange of the Year 2015
European Energy Exchange
Commodity Research House of the Year 2015
Morgan Stanley
Commodity House of the Year 2015
Macquarie
"We shine the spotlight on the talent, dedication and expertise driving commodity business. As the collapse in commodity prices and the valuations of many natural resource firms has continued, companies throughout the complex have had to realign their business processes in order to remain competitive. This shift will continue in the face of the ever more stringent regulatory, reporting and capital requirements being asked of our industry amid the 'lower for longer' price mantra" said Guy Isherwood, Awards Director and Publisher/Editor of Commodities Now magazine.
"Commodities have continued to underperform other asset classes as prices for most have continued their downward path amid heightened volatility, plummeting company valuations, a stronger US dollar, and subdued emerging market growth."
"However, the long downtrend in prices that started in 2011 seems to be bottoming out as key markets (such as oil and copper) stabilise. And the acceleration in recent price declines has provided the necessary catalyst for further large-scale supply adjustments that are required to restore a better balance in many physical markets.
The paradigm shift in the roles and relationships between market participants has made this another transformative year for commodity markets. Lest we forget, without trade, countries can't develop, economies won't grow and international business cannot function. All those with a stake in this industry rely on those organisations represented here today to make trade happen – reliably, efficiently and responsibly. They are the best-in-class of the commodity business community," Isherwood concluded.
Ends --
www.commoditybusinessawards.com
Contact:
The Commodity Business Awards were adjudicated by Commodities Now magazine and numerous market specialists.
All correspondence associated with these awards should be addressed to: Guy Isherwood, Publisher/Editor, Commodities Now magazine
T: + 44 (0) 1253 700 502 M: + 44 (0) 7808 760 372
E: This email address is being protected from spambots. You need JavaScript enabled to view it.">This email address is being protected from spambots. You need JavaScript enabled to view it.
Full information on the awards and the awards process is available HERE
All information in relation to these Commodity Business Awards is protected.