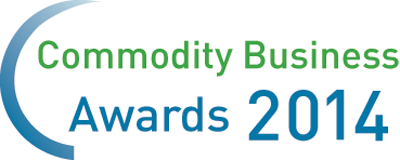 Rewarding Talent and Excellence Throughout Commodity Markets
Awards Ceremony 2014
The Commodity Business Awards reward excellence throughout the commodity supply chain ... in trading, risk management, structuring, finance, research, advisory, logistics, legal, and specialist technology ... and will be presented at London's Savoy Hotel on December 3rd.
---
The Commodity Business Awards are a Two-Stage Process
Stage 1: The first stage for NOMINATIONS is closed. We asked commodity market practitioners and other relevant institutions to tell us which companies they believe deserve recognition and reward for advancing commodity business expertise in any of the listed CATEGORIES.
Stage 2: The second stage is for VOTING which is conducted exclusively online through this Commodity Business Awards website. Voting closed on October 20th.

Commodity Trading, Risk & Portfolio Management, Commodity Market Development, Commodity Transactions Management
www.commoditybusinessawards.com
Single Person and Table Bookings can be made at the link below:
---

The magazine for the traded commodity markets and your official publication for the Commodity Business Awards. Since 1997 we have been developing our expertise and market connections to provide commodity market professionals and the wider investment community with dedicated research and intelligence on the commodity complex. As well as the published magazine, our online presence – commodities–now.com – provides updated news, key press releases, data, charts, research and reports dedicated to these markets.
Contact:
The Commodity Business Awards are adjudicated by Commodities Now magazine and numerous market specialists together with votes cast. All correspondence associated with these awards should be addressed to:
Guy Isherwood: Publisher/Editor, Commodities Now magazine
T: + 44 (0) 1253 700 502 M: +44 7808 760 372
E: This email address is being protected from spambots. You need JavaScript enabled to view it.
All information in relation to these Commodity Business Awards is protected.