Excellence in Market Policy & Advisory

Baringa Partners LLP, the specialist management consultancy serving the energy and financial services sectors, has received this year's award for Excellence in Market Policy and Advisory in recognition of the strong work delivered by the consultancy in both the public and private sectors.
Baringa Partners and Redpoint Energy merged in April this year, a move that brought together the energy policy and market analysis capabilities of Redpoint with the commercial and delivery expertise of Baringa. The company continues to develop and expand, and recently announced substantial growth through its financial results and client base.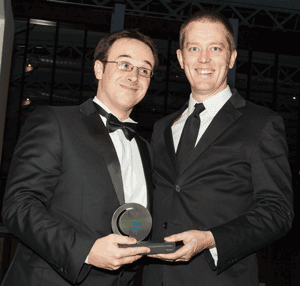 "To receive such a prestigious award is testament to our commitment to providing the best possible service to all clients," commented Phil Grant, Partner at Baringa Partners. "Our work with organisations such as National Grid, Energy Technologies Institute and Ofgem saw us deliver critical advice and analysis to allow robust policy frameworks to be put in place across the energy sector in areas such as decarbonisation and security of supply. Our work underpins the key decisions of investors and policy makers, putting us right at the heart of policy formation and implementation in the European energy industry."
"The combined strength of Redpoint and Baringa has added an extra dimension to our offering," added Grant. "It has broadened and deepened our industry coverage, and we have created an advisory team of unparalleled expertise in the European energy markets."
Baringa Partners was chosen for demonstrating the motivation and foresight to support the creation of a sustainable and secure market infrastructure for the future, with consideration given to market efficiency, reliability, transparency and competitiveness.
The award was presented to Phil Grant, Partner at Baringa Partners, by celebrated British comedian Alun Cochrane.