Frequently Asked Questions:
NOMINATIONS are now open

Which companies are eligible?

All companies with either a physical and/or financial presence (or through specific projects and services) were eligible to be NOMINATED in the Commodity Business Awards. Tell us about your achievements and why your company or the company you are NOMINATING should be considered for an Award.

ALL MATERIALS SENT TO US ONLINE AND DIRECTLY ARE KEPT IN THE STRICTEST CONFIDENCE AND NOT POSTED OR SHARED IN ANY WAY.

THERE IS NO COST FOR SUBMITTING A NOMINATION.

Can I nominate my company?

YES, We welcome ALL NOMINATIONS. The majority are from companies who submit details of their own areas of expertise and achievement over the previous year.

Can I nominate either my own or another company in more than ONE category?

YES, We welcome all NOMINATIONS.
Can I submit extra materials to support my NOMINATION?

YES, Accompanying materials (such as Word, PDF and PowerPoint files) can be send to Guy Isherwood by email: This email address is being protected from spambots. You need JavaScript enabled to view it.

However, you must also register your brief NOMINATION on this website.
Can I submit my nomination after the deadline?
NO, strict adherence to the NOMINATIONS and VOTING deadlines is enforced. It is the end of the business day in your time zone.
NOMINATIONS CLOSE on December 15th 2016
VOTING OPENS on December 19th 2016

Can I VOTE for my company?
YES, We welcome all VOTES. Multiple votes from an individual in the same category will be destroyed. We allow company employees to vote in order to discourage them from using private or other email addresses.
Can I VOTE for more than ONE company in each category?
NO, only one VOTE per person per category will be accepted.
Is the category winner that company with the most VOTES?
NOT Necessarily. The Awards Advisory Panel is charged with drawing up the finalists in each category and assessing the voting integrity. Voting, the quality of the nomination and due diligence done by us are then taken together to make our final decisions.
Voting CLOSES on January 13th 2017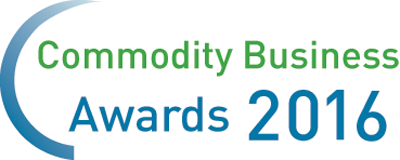 Awards Advisory Panel:
Contact Guy Isherwood, Isherwood Production Ltd
This email address is being protected from spambots. You need JavaScript enabled to view it.
Tel: + 44 (0) 1253 700 502
Mobile: + 44 7808 760 372