Commodity Transactions Management ...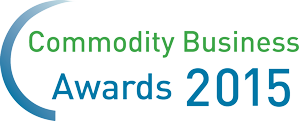 This series of Commodity Business Awards highlights those companies supplying the essential trading and service environments for conducting commodity business.
Commodity House of the Year, 2015
Every year, several commodity trading houses shine in their ability to develop markets, introduce new products, and extend their client offerings to the wider market.
We are not looking for the trading house that has made the most money or excelled in stress tests and the like. This Commodity House of 2015 Award is to recognise the commodity firm which has – overall – shown leadership, imagination, boldness, and a desire to expand its commodity franchise for the greater good.