Commodity Transactions Management ...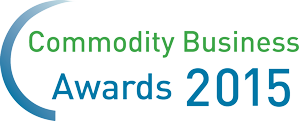 This series of Commodity Business Awards highlights those companies supplying the essential trading and service environments for conducting commodity business.
Commodity Research House of the Year, 2015
Whichever commodity markets or disciplines the nominee covers, this Research Award will be presented to the company which has consistently provided unique, ground-breaking and thought provoking research into commodity markets.
If you don't cover the whole complex, don't worry. This Award is not just for the big banks and others with panoramic research capabilities. Independents and sector specialists are encouraged to tell us why they should be considered.