Excellence in Commodity Finance & Structured Products
Winner: BNP Paribas Commodity Derivatives
Commodity finance provides the essential working capital (be it asset backed or otherwise) to the international trade. Structured commodity finance represents a more sophisticated commodity-based technique, specifically designed for commodity producers and trading companies – where the soundness and merits of the transaction predominate.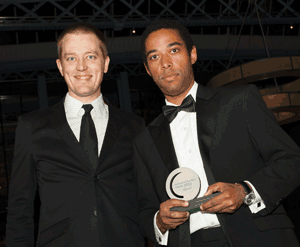 BNP Paribas commodity derivatives has a strong Structured Products business which aims to stay ahead of the curve in developing products which strategically fit market conditions. With increasing market challenges – new regulations and high volatility – BNP's emphasis is on providing clients with secure and stable products focusing on understanding where the performance and the risk stem from.
They have adopted market neutral strategies focused on alpha curve strategies looking to minimise risk exposure by taking into account market volatility. This has rendered their products some of the most appropriate over the last months. BNP Paribas also develop products with a diversity of underlyings in order to best avoid the negative impact from important shifts in markets – such as the recent grain movements due to droughts. Their Structured Products team looks at strategic market movements to create best-in-class products for clients in the long term.
The voters and Awards Panel were suitably impressed, making BNP Paribas this year's deserved recipient of the Award for Excellence in Commodity Finance and Structured Products. The award was presented by celebrated British comedian Alun Cochrane.
The award was presented to Fabrice Chouissi, BNP Paribas Commodity Derivatives, by celebrated British comedian Alun Cochrane.