Excellence in Commodity Logistics

The Commodity Business Award for Excellence in Commodity Logistics 2012 is awarded to OpenLink – a leading innovator in the ETRM & CTRM space. Building on a strong risk management foundation OpenLink's Endur has expanded the ability of businesses to manage financial and physical trading logistics risk and back office activities in an integrated and scalable solution.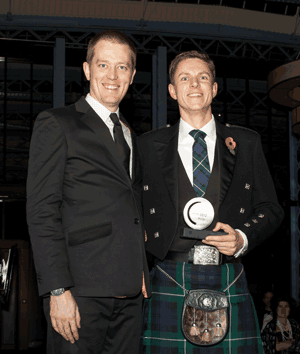 With pioneering solutions for grid pipeline and bulk scheduling as well as extensive capabilities to model risk simulations for physical scenarios using energy scenario management, OpenLink has continued to provide businesses with leading edge tools to enable their success. OpenLink's modular solutions provide support for operations from source-to-sink for numerous commodity categories including; Coal, Crude Oil, Refined Products, Gas, NGL, LNG, Emissions, Power, and – with the addition of dbc's SMARTSoft – comprehensive integrated support for Agriculture and Soft Commodities.
OpenLink also offers Endur integrated forecast/optimization support through IRM's suite for analysis and decision making support. OpenLink's global reach enables clients in diverse geographic regions to maximize their business value across their enterprise. With the new platforms Cube Logic and RightAngle, OpenLink is increasing its capabilities in the areas of multi-platform business intelligence and (credit) risk reporting as well as liquid hydro carbons logistics starting from the rack on transport modes from truck & rail up to vessel/barge and marine.
"Increasingly, clients require sophisticated decision support solutions when making time-sensitive, critical decisions for both the physical and financial aspects of their businesses. OpenLink impressed the judges with their offering for grid, pipeline and bulk scheduling, as well as their extensive capabilities which model risk simulations for physical scenarios using energy scenario management. We applaud OpenLink's dedication to excellence, as this type of data is now a critical requirement for market participants, especially as the commodity trading and risk management landscape becomes more complex," says Guy Isherwood, Awards Director.
Notable achievements during the last year include:
OpenLink Event Reveals Top Solution Requirements for LNG Participants – OpenLink Hosts international Panel Discussion: Best Practices for Fuel Management Hedging and Procurement, July 2012
Survey Reveals Volatile Prices In Energy-Intensive Industries Create Challenges for Firms. OpenLink Panel Discussion Concludes: Optimization and Hedging Lead Energy Companies' List of Next-Generation Execution Requirements
OpenLink to Acquire CubeLogic
OpenLink Producer Services Survey Reveals Market Needs
OpenLink Acknowledged by Leading Industry Analyst Firm in 'Leaders' Quadrant
OpenLink Announces Availability of Russian Energy Market Implementation Accelerators
OpenLink Completes the Acquisition of SolArc, November 2011
OpenLink Recognized as Notable Riser in Chartis Research's RiskTech100
Voters in this category were suitably impressed choosing OpenLink as the outright winner. The judges agreed, rewarding OpenLink with the Commodity Business Award for Excellence in Commodity Logisitcs 2012.
The award was presented to Tristan Ranger, Sales Support Consultant, by celebrated British comedian Alun Cochrane.