Excellence in Corporate Social Responsibility
Winner: BNP Paribas
Improved ESG (Environmental, Social, Governance) performance positively affects overall business performance. Some commodity market practitioners have excelled in CSR by extending the scope of their traditional activities to mitigate the risks and effects of their operations – be they physical (as in the case of a mining project) or financial (as in the case of Socially Responsible Investment – SRI). CSR and SRI are major ongoing trends in the global asset management industry whereby institutions seek to make their investments more meaningful, whether their concerns be social and/or environmental. The social dimension of commodity business activity is, therefore, critical to the continued support of customers, employees/communities, and long term-investors – and so to their long-term success.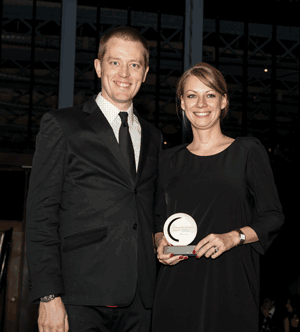 The issues of environmental and social responsibility have now been placed firmly on the agendas of the Boards of many commodity companies, increasingly being embedded into the core business strategy and reporting systems.
Being a responsible and sustainable bank is at the heart of BNP Paribas' DNA. Their commitment is concrete and evidenced by top management sponsorship and the existence of a dedicated CSR team coupled with a network of senior correspondents imbedded in activities.
Formally launched in 2001 and reinforced in 2010, the Group's Corporate Social Responsibility (CSR) policy is rooted in four main areas, in which our actions as a Responsible Bank take concrete form:
economic responsibility: financing the economy in an ethical manner
social responsibility: pursuing a committed and fair human resources policy
civic responsibility: combating exclusion, promoting education and culture
environmental responsibility: combating climate change
At the beginning of 2012, BNP Paribas took another major step forward with the publication of a Responsibility Charter. All BNP Paribas senior executives have signed this document, formally recognising that it constitutes "Our Mission, Our Responsibility".
Particularly vigilant in the area of food supplies BNP Paribas have formally and publically committed to only offer clients instruments designed for bona fide hedges or medium- and long-term investments. For example, they provide income via options to buy carbon units to the Kasigau project in Kenya which aims at preventing deforestation, conserve biodiversity, and reduce CO2 emissions.
BNP Paribas have comprehensive CSR policies ensuring a responsible and sustainable approach to various sectors such as wood pulp, palm oil, coal fired and nuclear power plants or the defence sector. They are also a founder member of Business for Human Rights and have adopted the Climate and Equator Principles, among others.
The voters and Awards Panel were impressed, making BNP Paribas this year's deserved recipient of the Award for Excellence in Corporate Social Responsibility in the commodity sector. The award was presented to Fanny Sensen, Global COO Commodity Derivatives, BNP Paribas by celebrated British comedian Alun Cochrane.