Excellence in Emission Markets

The developing markets for emissions, associated legislation, trading systems and products are key to facilitating the curtailment of man-made greenhouse gases and the realisation of a new energy infrastructure.
While the main focus is on GHG emission products and their markets (including EUAs, CERs, ERUs, etc.) this emission markets award reflects the pan-emissions marketplace and is not restricted to 'traded' markets. As such, this award embraces those market-based projects, such as CDM and JI projects, which lead to positive emission reductions and technology transfer to developing markets.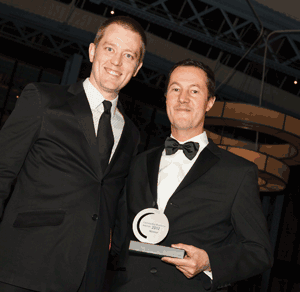 In a market that is undergoing dramatic change EDF Trading has used its extensive experience and asset base to continue to develop its market share. EDF Trading is one of the top three market participants in Europe with a mature portfolio of over 350 CDM projects. Over 130 new CDM projects were signed in a diverse range of countries utilising a complete mix of methodologies including sustainable energy production, waste management, energy efficiency improvement, and fugitive gas capture.
EDF Trading has developed new projects in India, Thailand, Egypt, Lebanon, the Dominican Republic, Georgia and Columbia. Its successful Indian lighting improvement project was replicated in Lebanon becoming the first and largest initiative to use the CDM in the country.
EDF Trading also acquired its first biomass plant in Germany and first biodiesel plant in Austria. It also closed its first structured REC deal in California under the revised state regulations.
In addition, EDF Trading manages the EDF Group carbon fund of €290m and is active in debates helping to shape the carbon market. EDF Trading has the experience of a significant geographical footprint and mature portfolio to enable it to continue to provide the right service to its customers no matter what the product.
Voters in this category were suitably impressed, choosing EDF Trading in heavy numbers. The judging panel are therefore rewarding EDF Trading with the Commodity Business Award for Excellence in Emission Markets, 2012.
The award was presented to Herve Gueguen, Head of Carbon Operations at EDF Trading, by celebrated British comedian Alun Cochrane.